Multi Agency Freediving Instructor
Get the benefit of a decade of Quality Freediving Education in this challenging, compact Freediving Instructor Course 
The Agencies
The PADI Freediver Instructor rating is the first professional rating in the PADI Freediver Programme and allows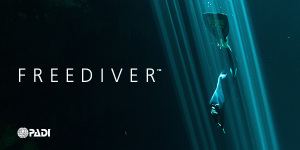 you to teach the PADI Basic Freediver and PADI Freediver courses.
The Apnea International Instructor Certification is recognised as one of the most reputable certifications around - due to its high standards and complexity upon completion you will be able to teach up to advanced level courses.
Schedule
Day One
Course Orientation
Learning and Instruction
PADI Freediver Course – Overview and Standards
Teaching Skills and Supervising Freedivers
Confined Water Workshops
Day Two
Open Water Workshops
Freediving Physiology and Psychology
Teaching Skills and Supervising Freedivers
Day Three
Open Water Workshops
Safety and Risk Management
Care for the Environment
Organising and Marketing Freediving
Teaching Skills and Supervising Freedivers
Day Four
Open Water Workshops
Rescue Evaluation
Teaching Skills and Supervising Freedivers
PADI Freediver Instructor Exam
Day Five
Assignment presentation
Ethics
Apnea International Instructor Exam
Day Six
Day Seven
Prerequisites
To enroll in the Multi-Agency Freedive Instructor Course, a candidate must meet certification and training requirements for one of the following options.
PADI Master Freediver, Apnea International Stage C or equivelent
21 years old or older
Current Emergency First Response (CPR/first aid) Instructor
Current medical statement signed by a physician within 12 months
We have designed our We Freedive Instructor Training to help you become the best Freediving Instructor you can be. Take part in our instructor Training weeks before this course to make the most of your Freediving Instructor Training with We Freedive.  - Find the links to the Training weeks below.You will find the necessary forms attached below. Please bring them - signed as required - on the first day of your course.
Materials and Equipment
These are the requirements for materials and equipment you are required to have for your PADI Freediver Instructor Course.
PADI Materials as well as freediving equipment are available for purchase at We Freedive.    
PADI Freediver Program Instructor Guide
PADI Freediver Instructor Cue Cards
PADI Freediver Touch™
PADI Freediver Quick Review
Mask, snorkel and bi-fins appropriate for freediving
Appropriate exposure protection
Safety lanyard and strap
Freediving computer
Whistle, flare, marine radio or other means for summoning aid at the surface
Certification
Once all course goals are met, the PADI Freediver Instructor and/or Apnea International certification will be issued.*
Related Training
Related Courses
* Certification fee is not included in the course fee