We Freedive is Education beyond the Agencies
Our work has always been about teaching our students how to freedive and allowing our instructor candidates to understand learning and teaching. Our courses combine the learning from our own Instructor Courses, our training with world-class professionals, as well as our years of professional experience in freediving and related fields from Watsu and lifeguard training to the natural and information sciences.
We Freedive brings together the best of what we have learned to take you from where you are to where you want to go.
How to Become a Certified Freediver?
A lot of our students come in order to achieve a certification. It is important to understand that, as instructors, we can only issue a certification when we have seen all the required qualifications for the certification level.
This means that the best way to become certified is to work on knowledge, understanding and skill development. With the gained qualifications, a certification from whichever agency will be the natural result. 
Which Certification is good for me?

PADI - Profession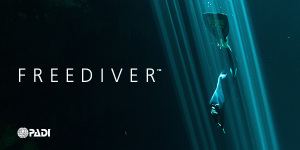 PADI is the most widely recognised diving organisation and has an unparalleled presence. A PADI certificate will be recognized around the world. The PADI standards stand out in their coherence, structure and safety in all the freediving levels up to Instructor.We have played a part in developing the PADI programme and have spearheaded the launch of the programme in Thailand as a valuable addition to our portfolio. The result of contributions from a global cooperation of freediving professional and PADI's unparalleled business support is a complete and well-rounded set of standards that is up to date, well-maintained and that brings a trusted name with a solid support platform to the world of freediving and makes the sport we love even more accessible.
As the first PADI Freediving Centre in South-East Asia, and the Education Competence Centre in Thailand, Malaysia and Singapore, We Freedive offers the full range of PADI Freediver courses from Basic Freediver to PADI Freediver Instructor,
If you are looking for a career in Freediving, we can only recommend a PADI Freediver Instructor Certification.
Apnea Academy - Proficiency
The Apnea Academy was founded by Umberto Pelizzari to further the sport and the science of freediving in italy and around the world. Even now, all Apnea Academy Instructors are trained and certified by Umberto himself and the title of Instructor is not as easily achieved as it is in other agencies. 
The Apnea Academy standards focus strongly on a development of aquaticity, relaxation and athletic freediving proficiency that derives from a love for and comfort in the water. All of our training at We Freedive works on developing those skills, independent of the certification you are aiming for.
The Apnea Academy still has a good name among high level freedivers as do their certifications. 
AIDA International - Passion
For many years We Freedive were members of AIDA Education and the AIDA Education workgroup. As members of the AIDA Educational Commission, we were asked to put our expertise and experience into the education programme of AIDA International. In this role, we worked for years towards the further development of AIDA Education and its infrastructure as a non-profit, volunteer organisation run by freedivers in their spare time.
AIDA's Education programme supports AIDA's main function as a regulatory body in freediving competitions and the historical roots in competitive freediving can still be seen in some of the materials. A new Generation of AIDA Instructors, some of them We Freedive alumni, are now introducing current learning and approaches to teaching and life into the AIDA Education Materials, such as the AIDA Manuals, authored by our former student and current colleague Oli Christen.
AIDA International's reputation is based mainly on perseverance. AIDA has been around for a long time and the certifications are well recognised around the world.
Apnea International - Philosophy
With the development of professional freediving and the increased need to provide students as well as Instructors with an agile, current and modern teaching infrastructure, we have joined forces with Australia-based Apnea International as their SE-Asian Instructor training facility.
We see Apnea International as an excellent partner to globally develop and maintain outstanding freediving education with a clear focus on high-level skill development, away from number-based freediving. - Apnea International supports its instructors in aspects related to both education and business and has consistently maintained high standards of education. Its roots in the Australian freediving scene with a strong background in the art of sustainable marine hunting, spearfishing and gathering as well as the very Australian surf culture, paired with a view of freediving as a philosophy and an approach to life is visible in its manuals and specialty courses and training.
Apnea International is broadly recognised, especially in Australia. The AI standards strongly focus on aquaticity, awareness and skill development and far less on numbers to be achieved. 
We Freedive - More Than Just a Freediving Course
All our courses are designed to work with your skill set and background to help you integrate freediving and allow you to use your skills also in rest-of-life. Freediving is a skill set that smoothly transcends the water environment and allows us to see and use new perspectives on our life choices - from stress management to career opportunities. Seeing this, we put a strong focus on your individual needs and help you to build a complete overview of your status quo at any given point in your training.
Find out more about the individual courses here at wefreedive.com/courses