As was to be expected, PADI have introduced a Freediving Programme to support the Education the instructor provides with the proven business model that PADI has a long-standing record of providing in the SCUBA industry.
It is worth noting that PADI's programme has been developed independently, and if you have been training with us, you will recognise some of the contents. We are a little proud to say that we have played a part in forming this through our own feedback as well as that of our students.
The PADI Freediver program is complete with student materials and instructional tools that follow the PADI educational philosophy, which makes it easy for qualified PADI Professionals to quickly start teaching.
The PADI Freediver tiered course structure has participants build upon their skill sets and knowledge as they advance from PADI Freediver to PADI Advanced Freediver and, ultimately, PADI Master Freediver. The program provides three corresponding instructor levels (Freediver Instructor, Advanced Freediver Instructor and Master Freediver Instructor), as well as a Freediver Instructor Trainer rating. There is also a subset program called Basic Freediver where students earn a certification in confined water.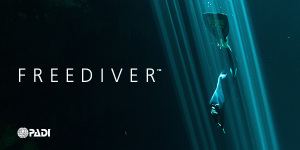 Sarah Whitcher and Richard Wonka are be the first PADI Instructor trainers in South-East Asia and were present at the launch events in Phuket and Koh Tao, running the first cross-over programmes that PADI Asia Pacific conducted. 
We are looking forward to training with you,
Sarah Whitcher and Richard Wonka
PADI Instructor Trainers