Quality Over Quantity
With the recent development of freediving as an activity for the masses, We Freedive Education places a strong emphasis on the quality of your education over the ease of certification. Our groups are small - we never have more than four students per instructor - Our courses add at least one extra day of training, and we put in the extra effort, spend that extra hour to make sure you get as much from our course as you can. 
---
---
A Wealth of Freediving Knowledge Online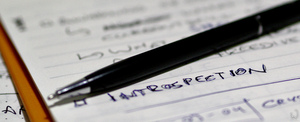 Take a look at the collection of recommended reading for anyone interested in freediving. From Equalisation tutorials to streamline analysis and explorations into the psychological background of freediving and learning to do so, you will find a wealth of good reads and videos to prepare for your course or enrich your training. 
Mermaids Learn to Dive Here

Our monofin training and underwater modelling workshops even attract mermaids! We have been training models, underwater performers and professional mermaids for years and our experience makes a visible difference in the pictures and videos they produce. 
Looking good under water is a skill and you can learn it. - And, yes, as with all skills, there is learning, practise and work behind every beautiful picture. Learn the skills that turn you into an underwater model on one of our photoshoots. Freediving skills recommended.
Send us a note to This email address is being protected from spambots. You need JavaScript enabled to view it. to schedule a training session or a shoot in our 5m studio pool!